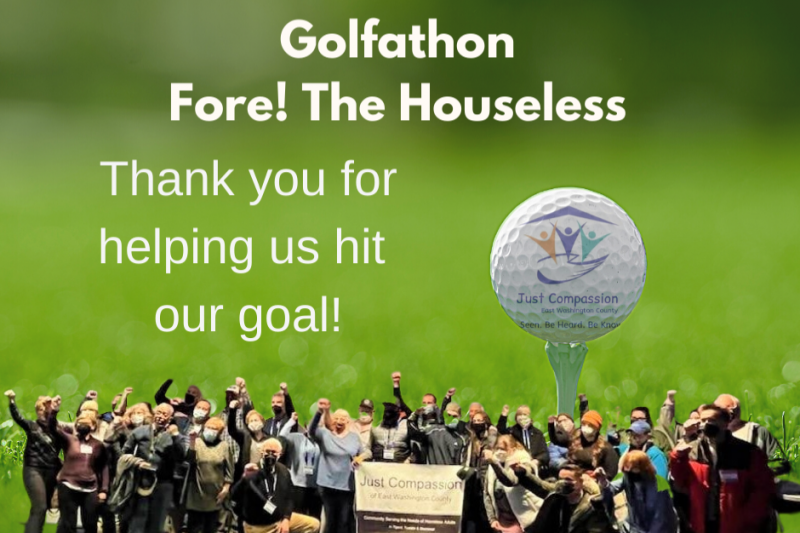 We hit it!
Monday, 22 November 2021
Thank you!
Hitting the challenges head on, our dedicated champions and staff generated sponsorships from donors to exceed our goal and raise over $55,000 to help fund JC's mission of having a community centered response to addressing the needs of unhoused and marginalized individuals.
Staying dry and warm on that rainy Sunday afternoon in November, The "Fore! The Houseless" Golfathon swamped Topgolf to hit golf balls in honor of our sponsors.
We thank everyone who participated and supported Just Compassion in the Golfathon. Your generosity was central to the significant success of this effort!
Funds from the Golfathon will pay for food, bus tickets, gas cards, housing application fees, the myriad of supplies, heat, etc. as well as salaries for our faithful workers who keep the center running smoothly and who continue to build trusting relationships with our guests.