Rss feed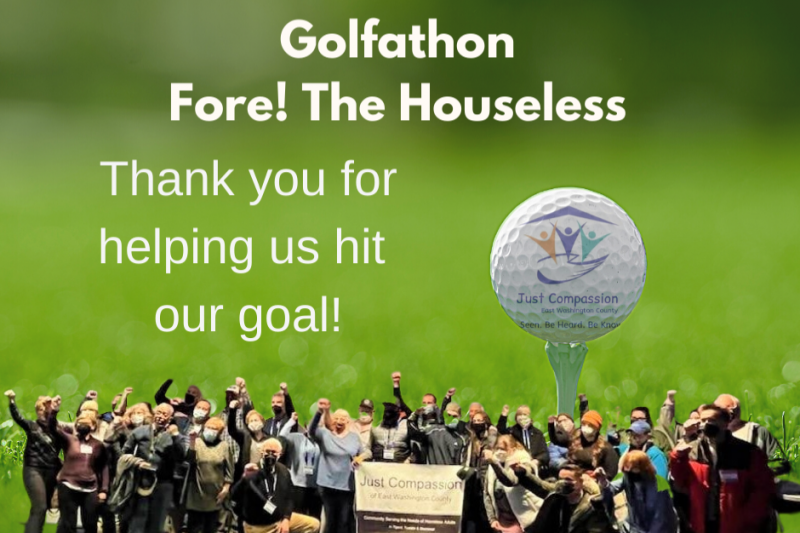 We hit it!
Monday, 22 November 2021
Thank you! Hitting the challenges head on, our dedicated champions and staff generated sponsorships from donors to exceed our goal and raise over $55,000 to help fund JC's mission of having a community centered response to addressing the needs of unhoused and marginalized individuals. Staying dry and warm on that rainy Sunday afternoon in November, The "Fore! The Houseless" Golfathon swamped Topgolf to hit golf balls in honor of our sponsors. We thank everyone who participated and s...
Fundraising Campaign
Thursday, 25 March 2021
If you've received a letter from TPOA asking for donations, it is LEGITIMATE! Recently, there have been questions as to whether this is a scam. We assure you it is not. Any donations received will be used for legitimate purposes set forth in the letter. We appreciate your support!
2020 City Council Endorsements
Thursday, 25 March 2021
As an association, members of TPOA's executive board had the privilege of meeting with the candidates running for the City of Tigard's two open city council positions. Although all of the candidates were well qualified and would do an excellent job in leading the City of Tigard into the future, TPOA is pleased to announce our endorsement of Heidi Lueb and Jeanette Shaw for Tigard City Council. As an incumbent appointed to Tigard City Council in 2019, Heidi Lueb has demonstrated that she...
Update from Tigard POA
Thursday, 25 March 2021
Since the death of George Floyd in Minneapolis we have seen a movement in this nation to look at how we do things in Law Enforcement. Although the Tigard Police Department and our Police Officers Association have an outstanding relationship with the community of Tigard, which was never more evident than with the recent passing of our Public Safety Levy, we also cannot ignore that things are changing. Law Enforcement is an ever-changing profession. As a professional organization we must be willi...
Congrats Officer Ceric!
Thursday, 25 March 2021
This week we celebrated Officer Ceric coming off of probation and receiving her new badge from the Chief. Officer Ceric is a lateral hire and a great addition to our department. We are happy to have her on our team.
Levy Passed!
Thursday, 25 March 2021
We want to thank the citizens of Tigard for your assistance on the Tigard Police Levy! We are so elated and frankly shocked at the outpouring of support and the passage of the Levy. This changes everything for us and the safety of the men and women of the Tigard police department. We do not take your support for granted and we will be good stewards of the funds and the faith you have given us.
Officer Suyama Awarded Life-Saving Medal by Chief
Thursday, 25 March 2021
On Sunday, 05.03.20, the Chief came by briefing to award Officer Shane Suyama with a life saving medal. On January 12th, 2020, Officer Suyama responded to a CPR call on an 85 year old male. He was the first to arrive and he attached an AED which notified him a shock was advised. Officer Suyama shocked the patient and then began CPR until relieved by TVF&R personnel. A pulse was located on the patient who was later transported to the hospital and survived the incident. Officer Suyama's quick a...